There is no other plausible explanation for global warming except us.
Climate Denial Crock of the Week
In the movie  'ZombieLand", a key plot device and running joke is that, when killing the undead, it's always best to "double tap" – make sure with an extra shot or bat to the noggin.
But movie zombies are wimps compared to climate zombies, which keep coming back to life within weeks every time they are put down.
Case in point, the current nonsense about, once again, a "new ice age" that the science denial crowd is flinging around, and mainstream media has shamefully parroted.  Knowing that your crazy uncle will be sending you an email blast on this, I've put this together, once again.
In a nutshell, we are told that the sun may be in for a period of sunspot quiescence similar to that seen during the "Little Ice Age" of the 17th to 19th century.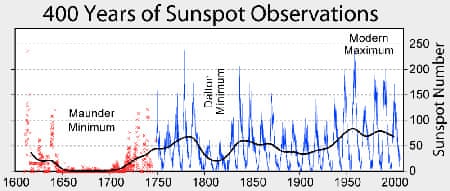 Joe Romm had the patience to put up a helpful post on…
View original post 1,278 more words